About the project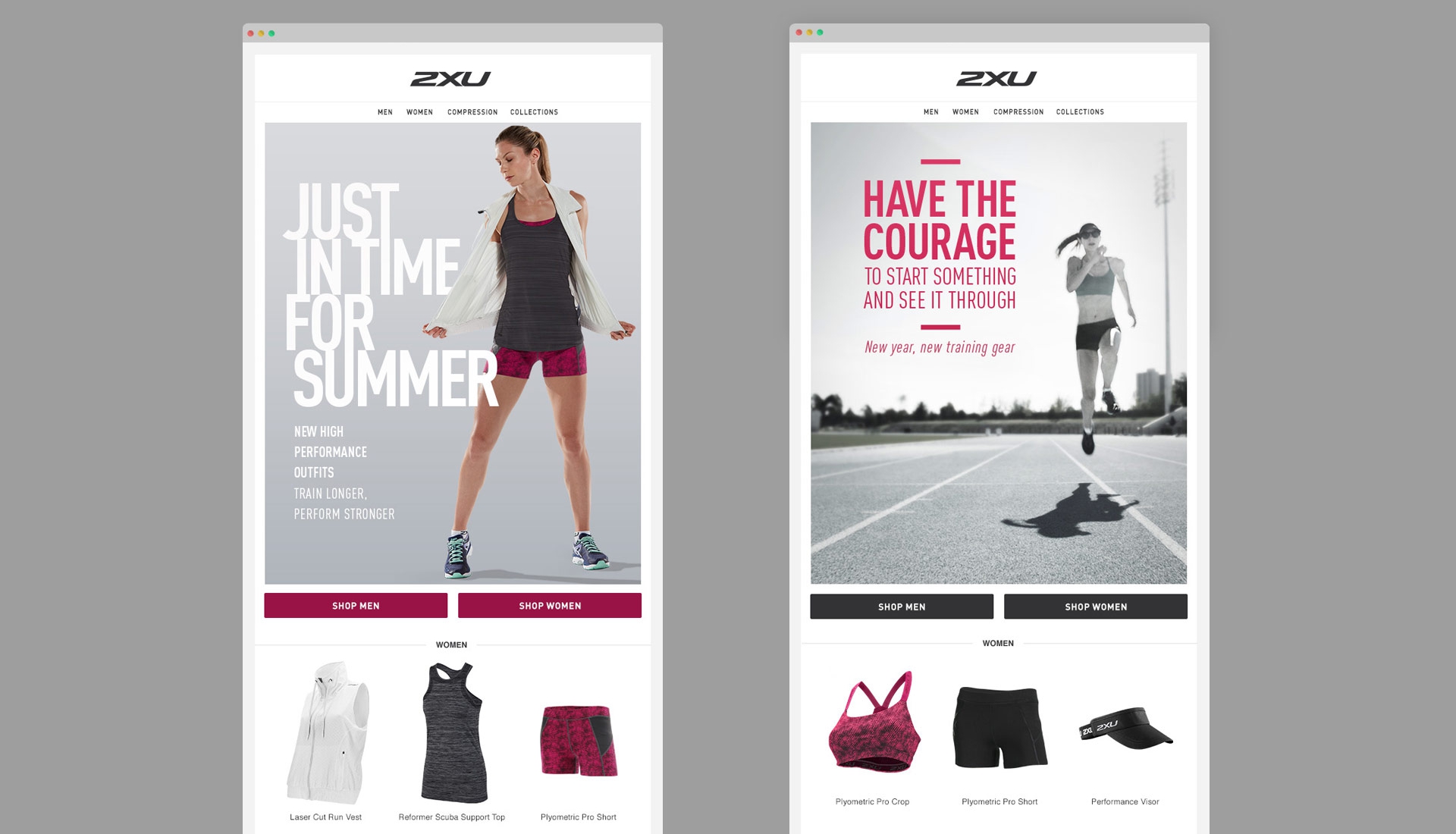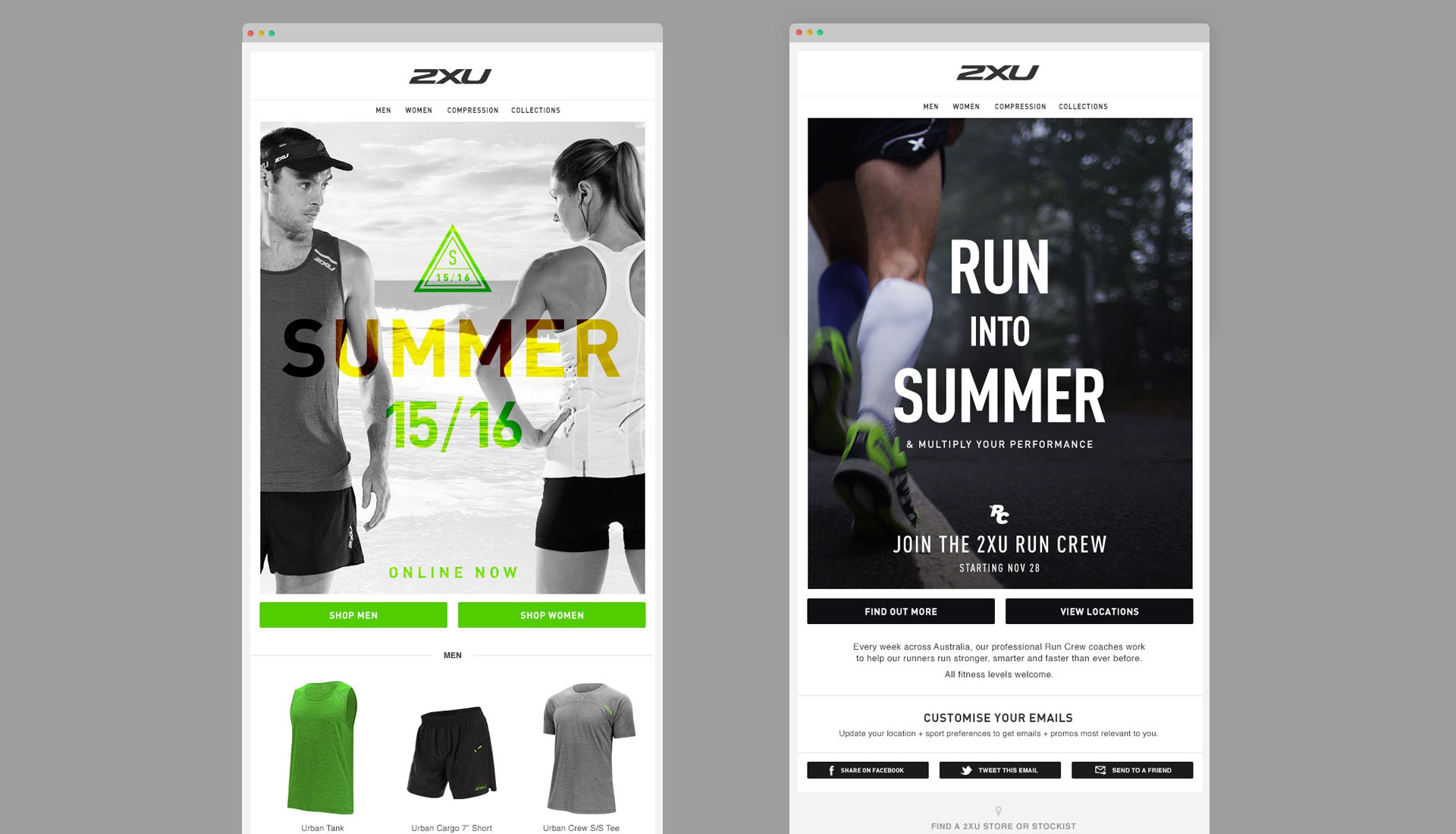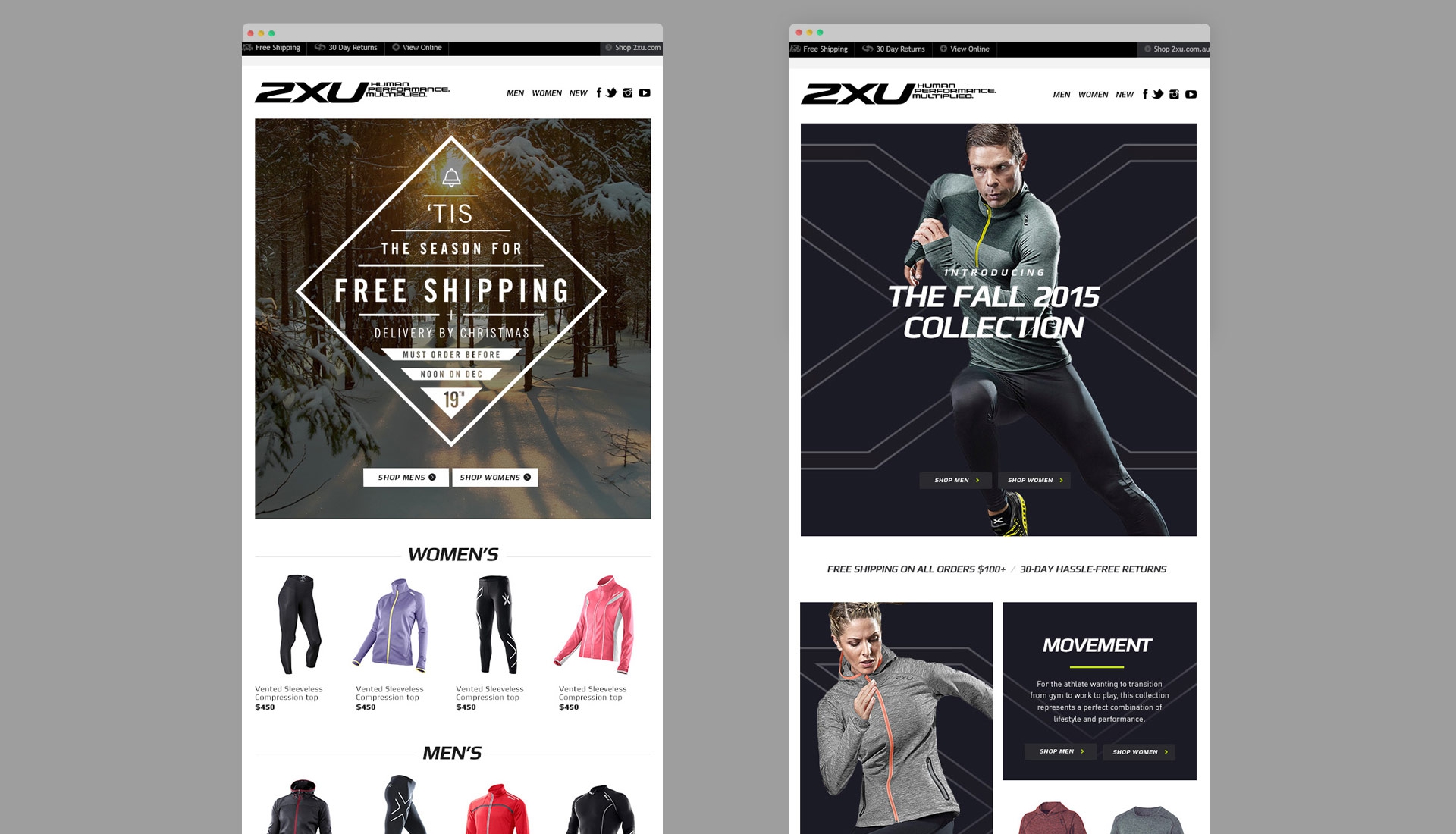 EDMs designed for 2XU. A series of templates were also developed to speed up the process and deal with the volume and variety of EDMs that needed to be created for different markets and regions.
CLIENT:  2XU
INDUSTRY:  Sportswear
COMPLETED:  Feb. 2016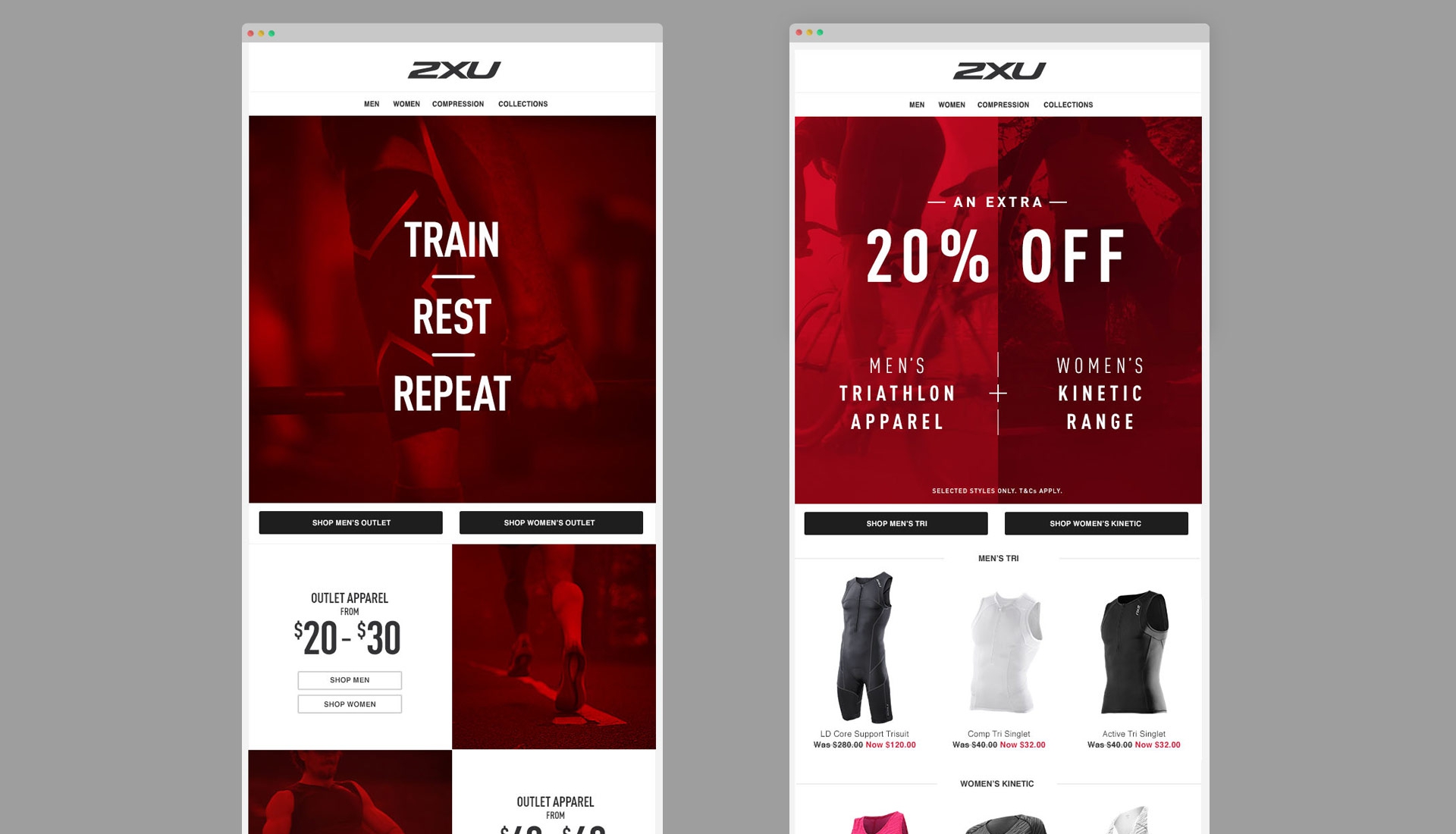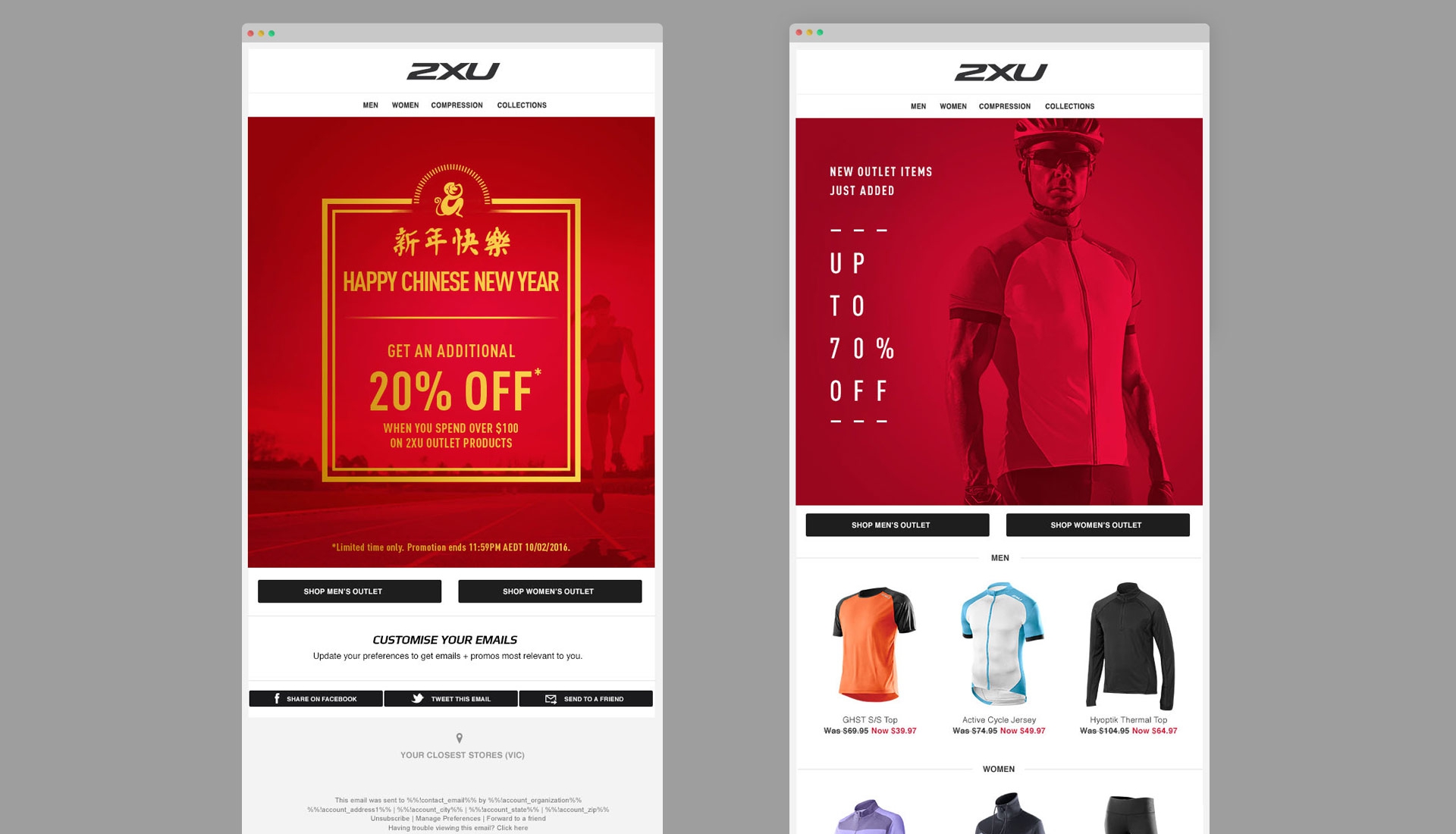 A distinct discount style
The red overlay visual language was created to clearly distinguish the 'Outlet' EDMs.
PROJECT INFO
Client Name: Ceol Ryder
Published Date: 19 Sep, 2016
Category: Web Design