6 Great Historical Speeches
IN WEB DESIGN
About the project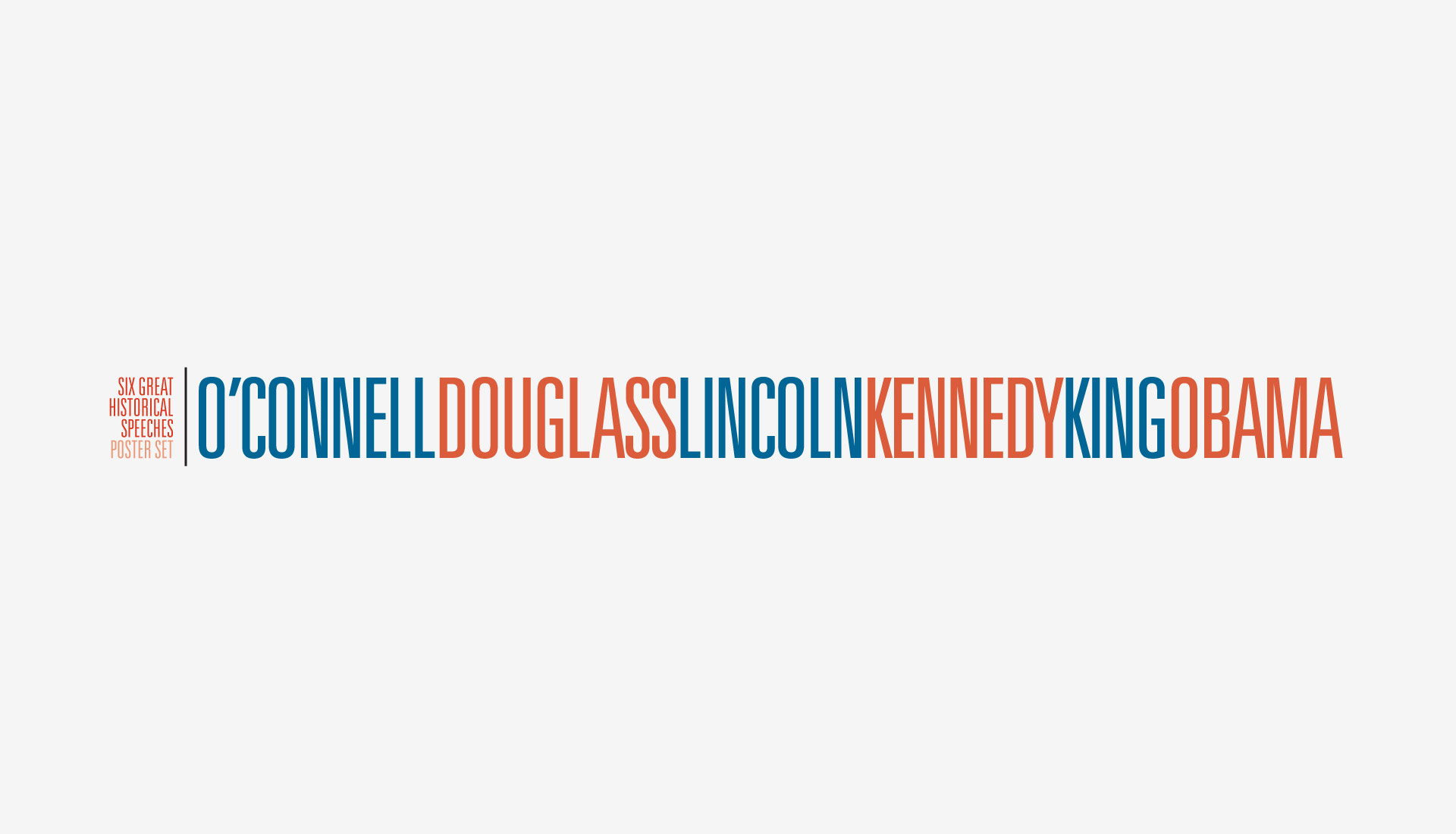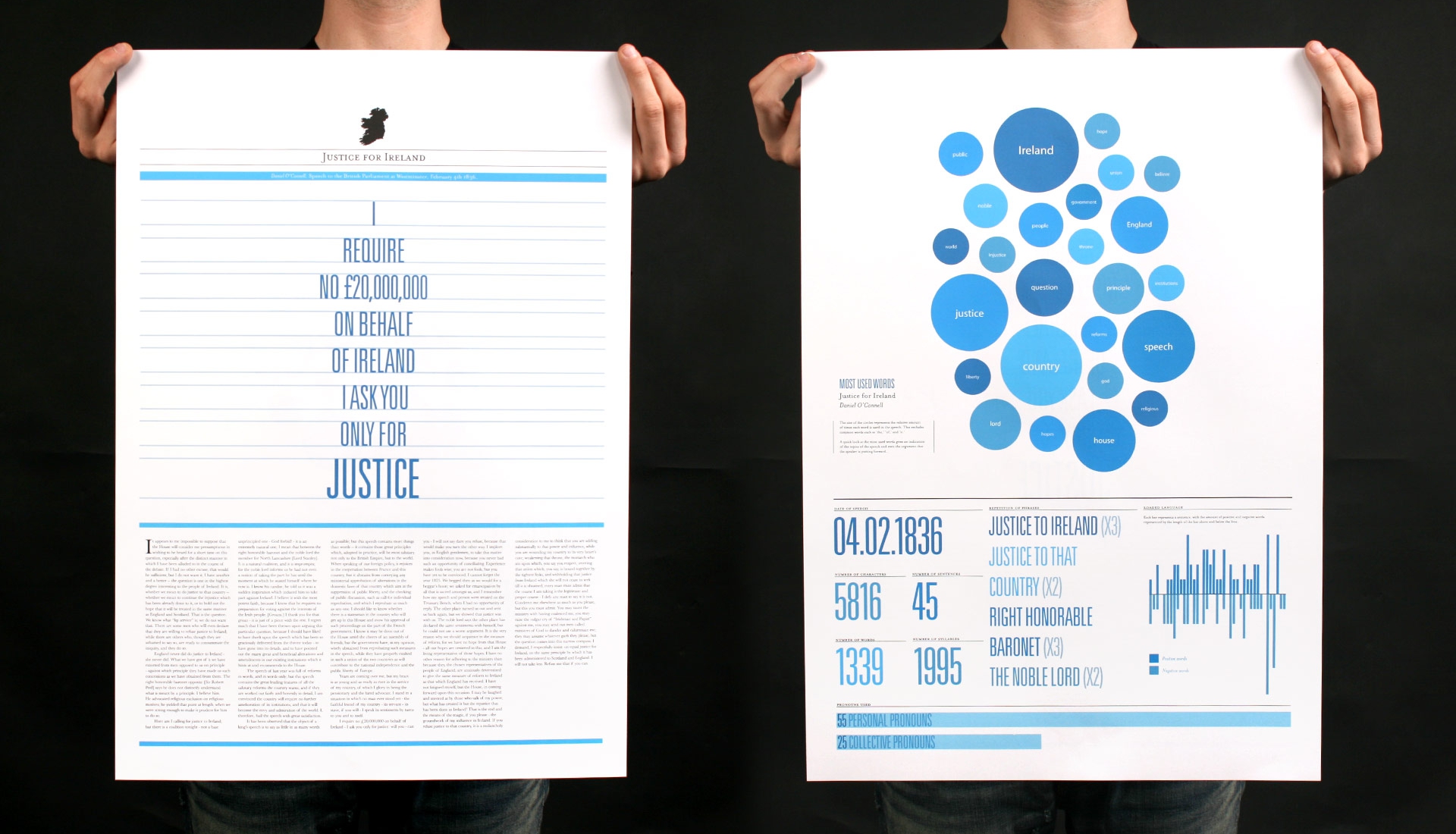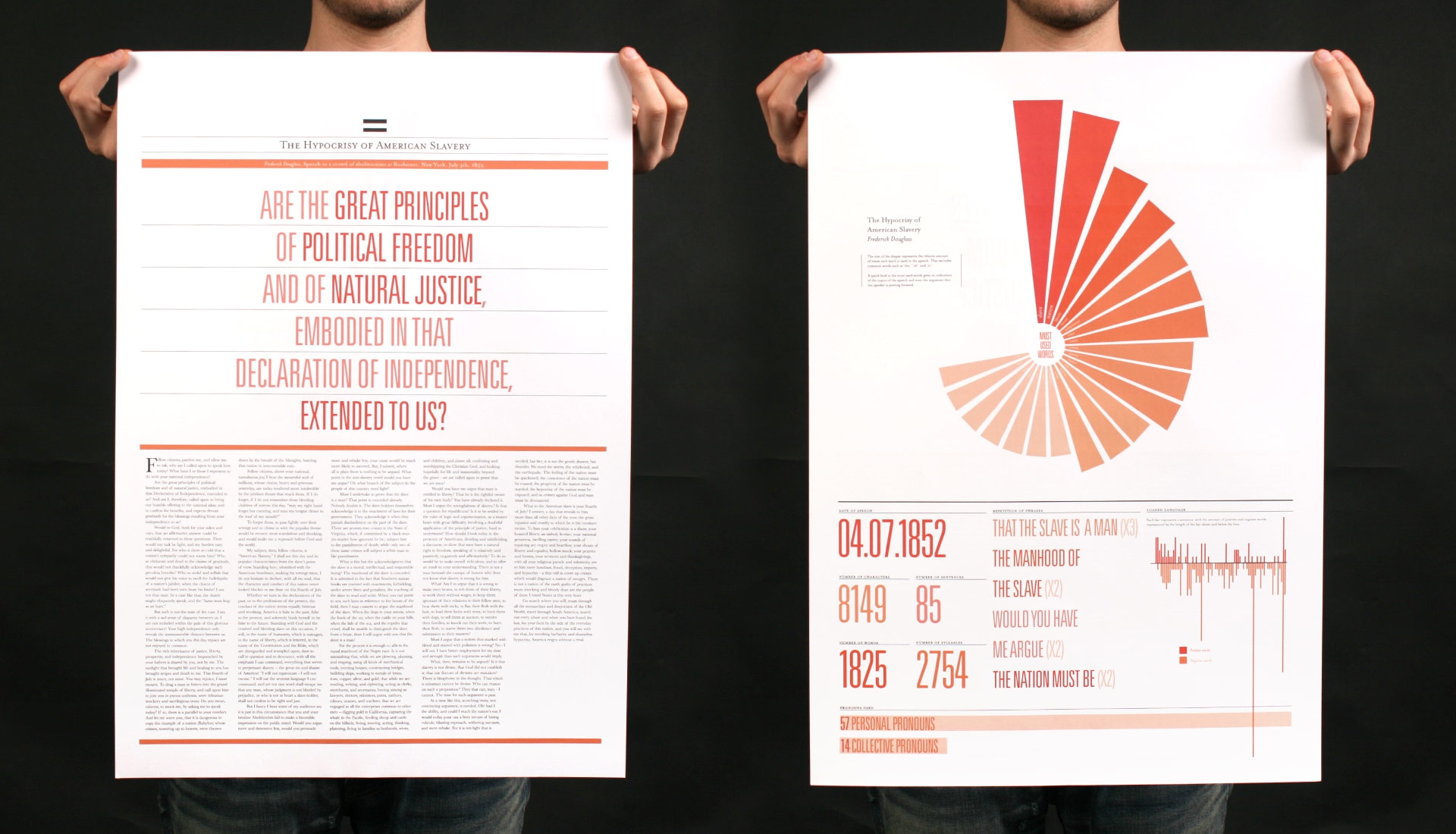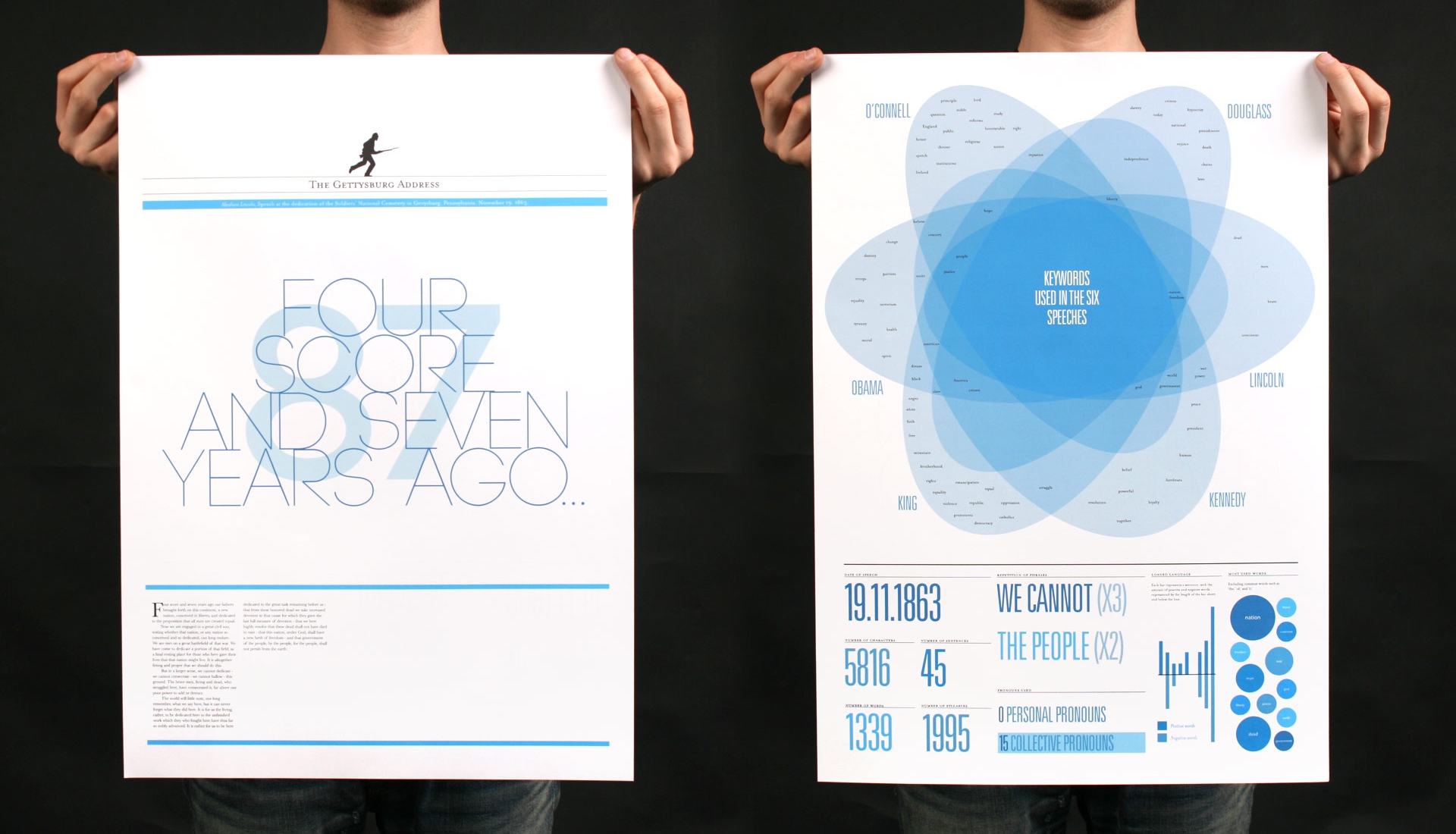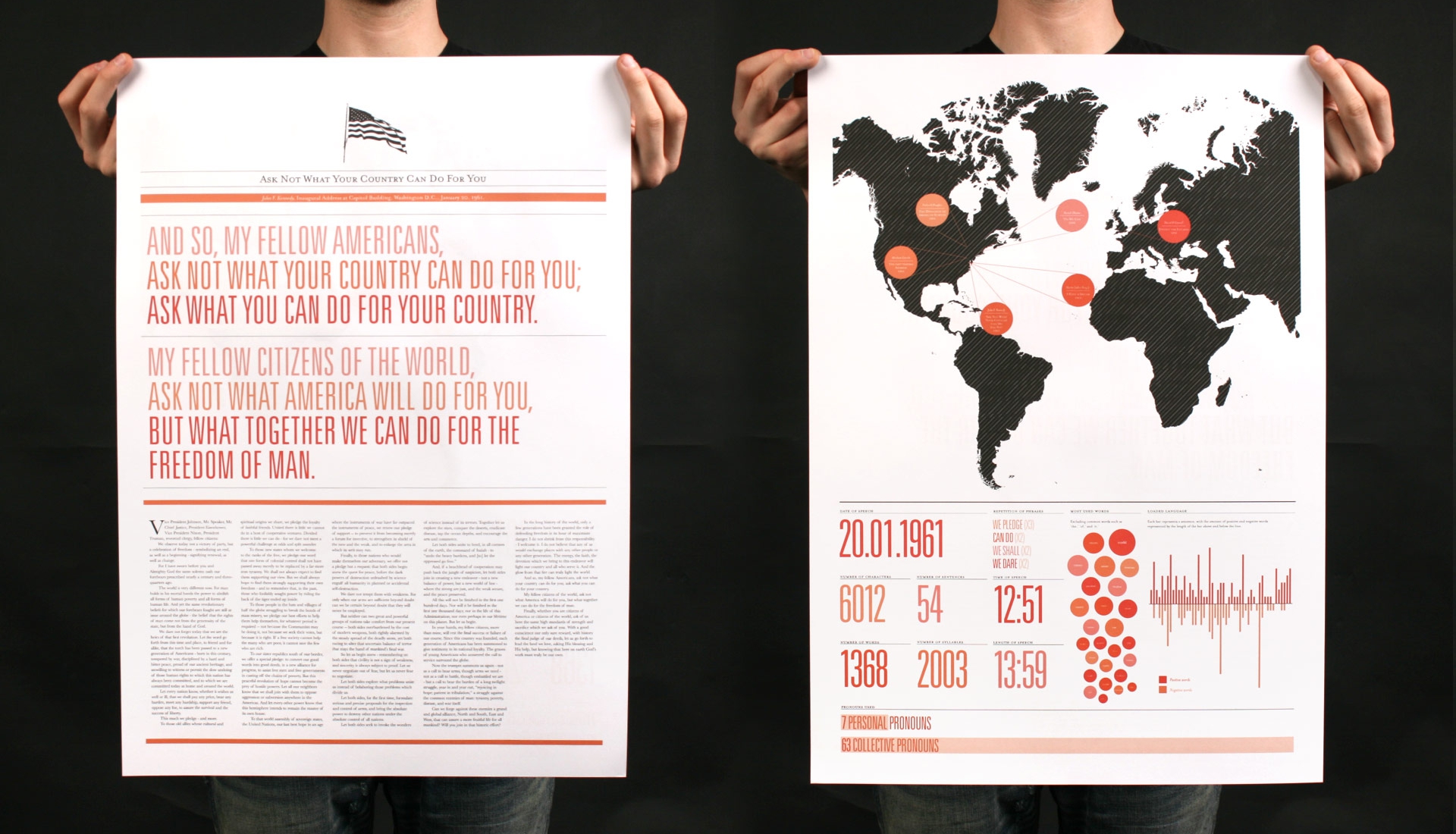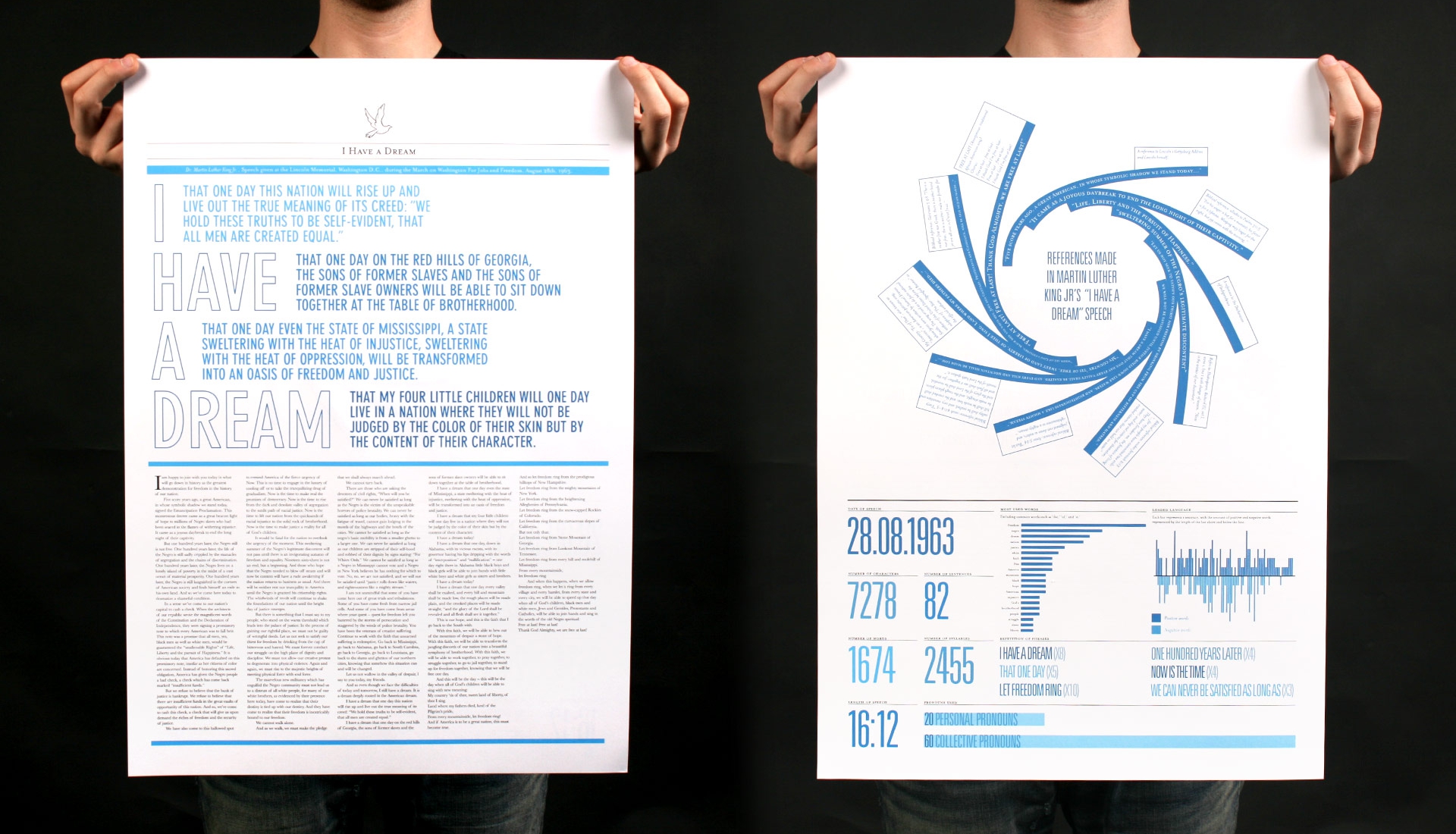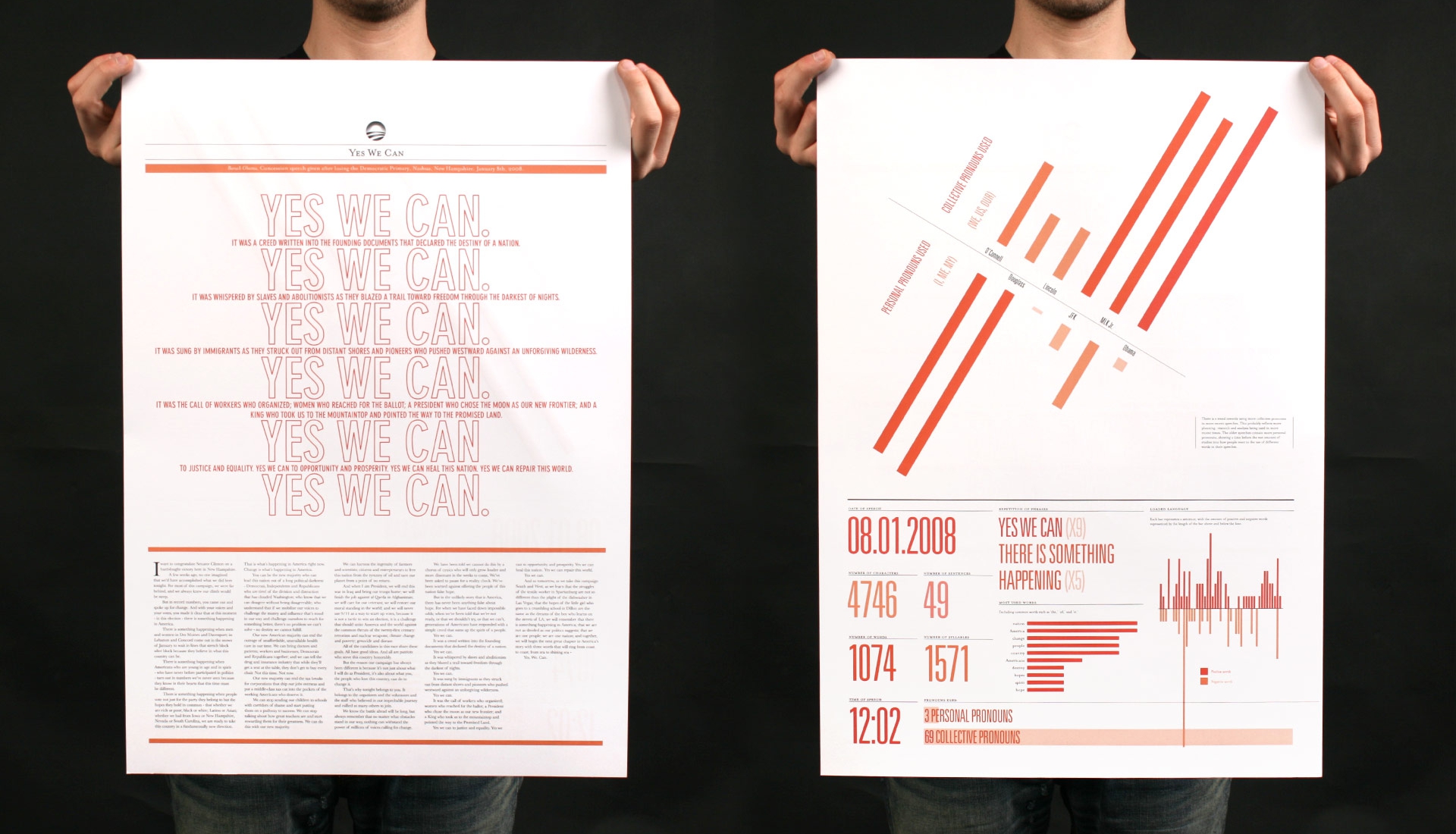 With 'language' as a starting point, this is a look at effective use of language and linguistic techniques in some famous and influential speeches throughout history. The speeches were looked at individually but also compared and contrasted with each other. The six speeches chosen have a number of connections between them and this adds to the overall presentation of the project and the coherence of the finished piece.
The finished project consists of a series of posters analysing and comparing six great historical speeches given by Daniel O'Connell, Frederick Douglass, Abraham Lincoln, John F. Kennedy, Martin Luther King Jr. and Barack Obama. The project was presented in the form of six double-sided A2 posters and two single-sided posters.
CLIENT:  Personal
COMPLETED:  June 2011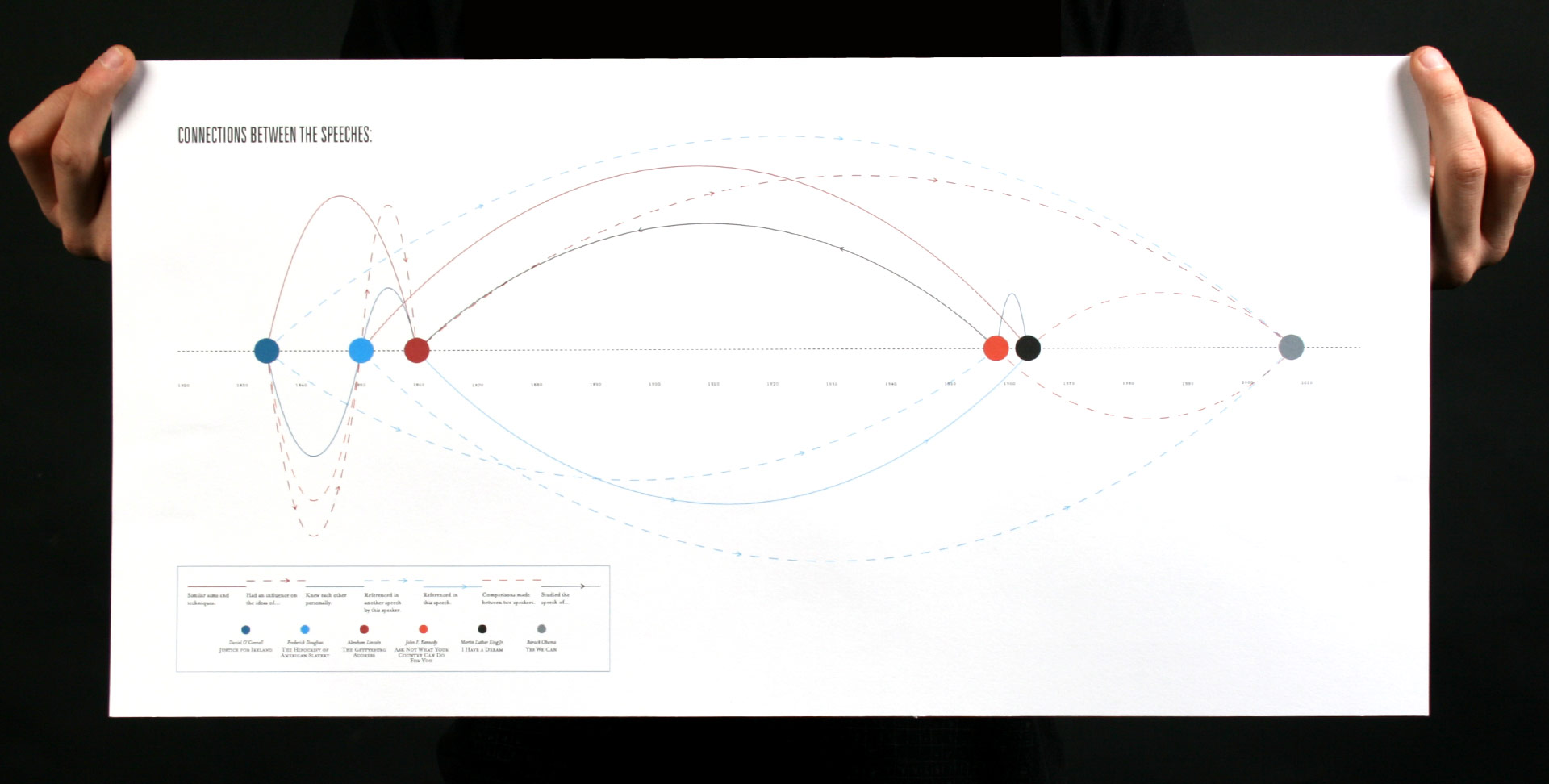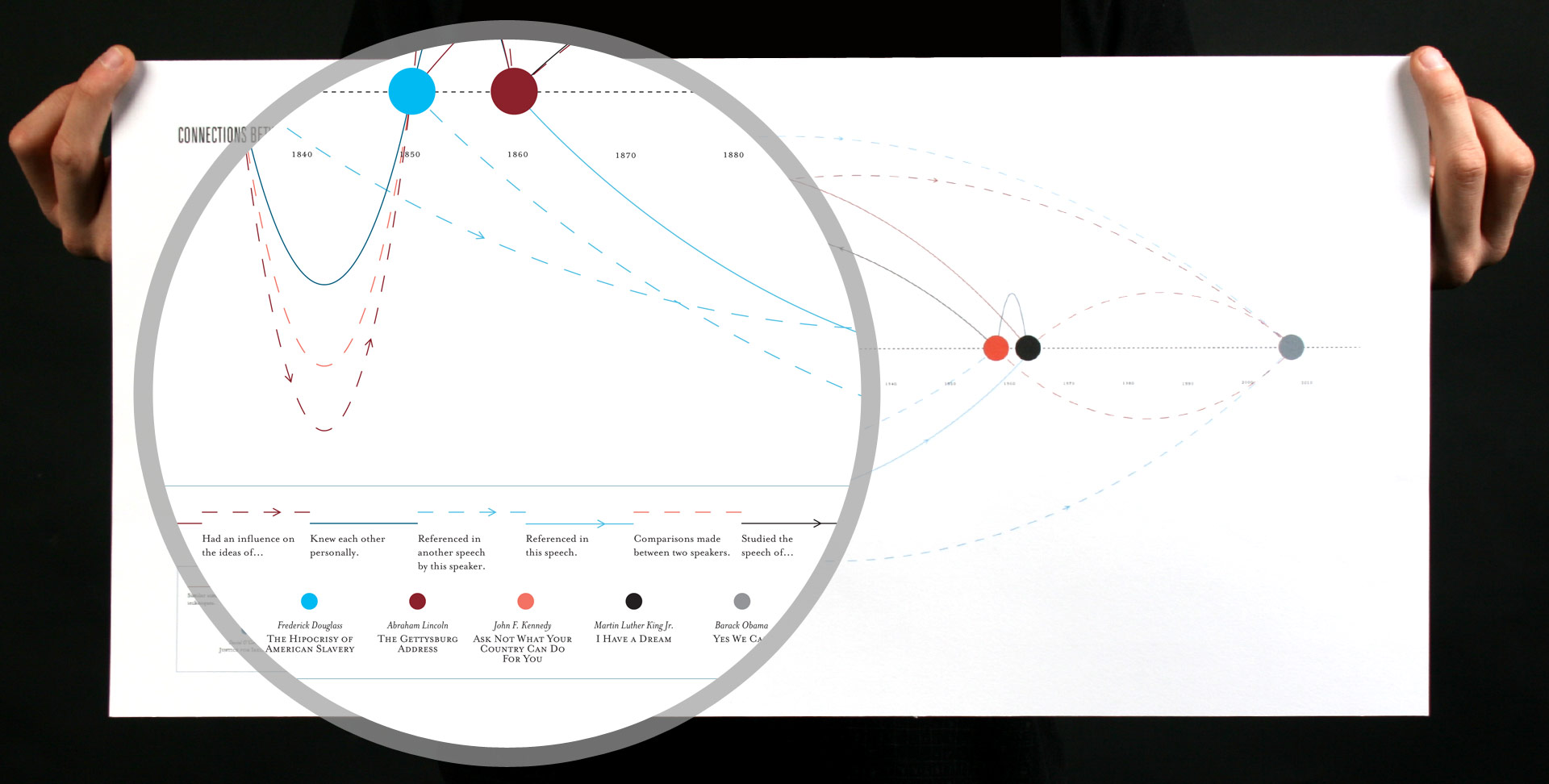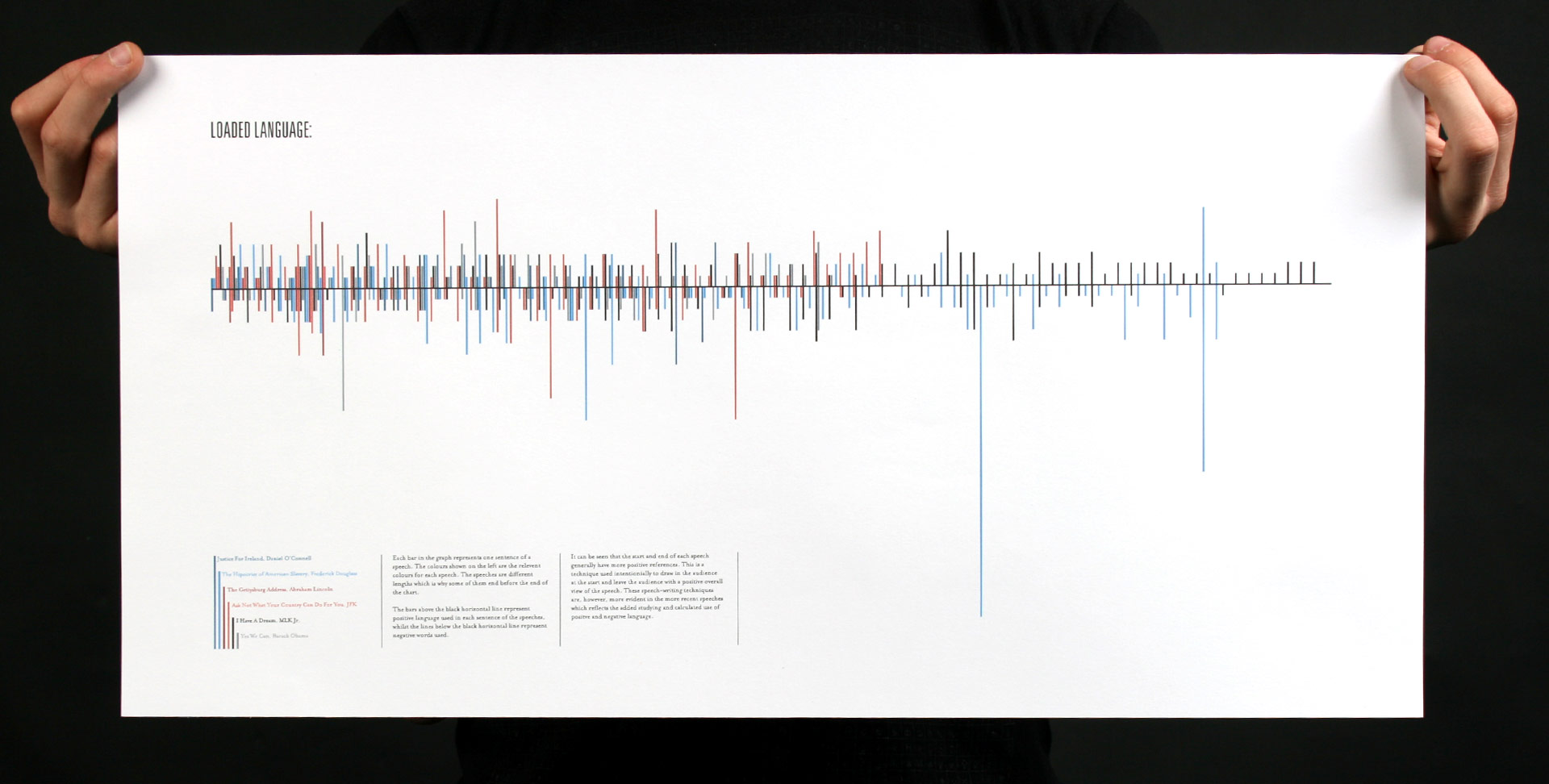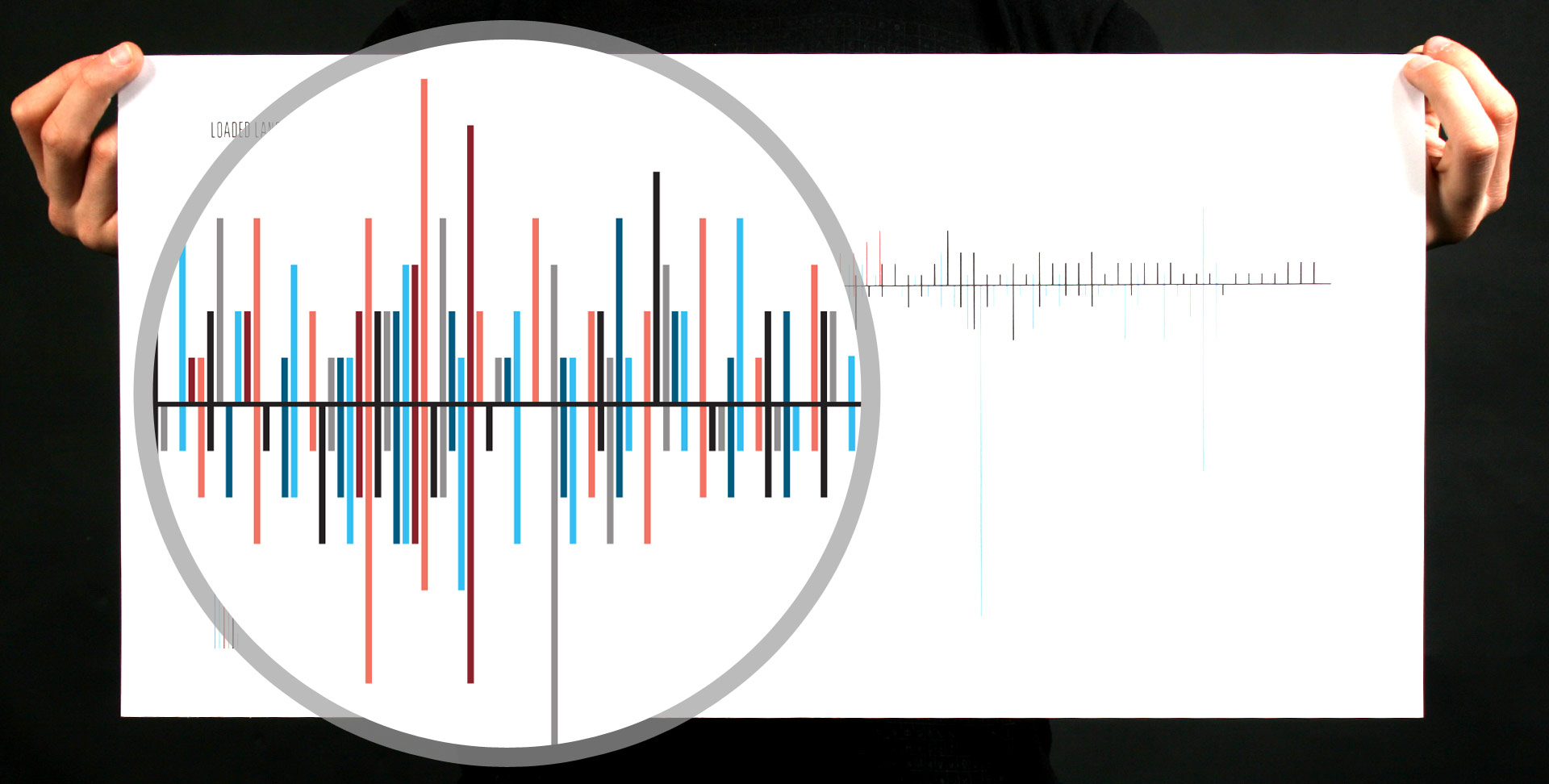 The first poster shows the links between the speeches and speakers. The second shows a comparison of the positive and negative words used within the speeches. The studied and refined techniques in later speeches can be seen, such as starting and ending a speech on a very positive note.
PROJECT INFO
Client Name: Ceol Ryder
Published Date: 21 Sep, 2016
Category: Typography